The truth is that matters sexuality are intimate. So intimate that it is only with the strictest of confidence do we let other people into that part of our world. Thanks to online shopping and specifically Matilda's –the online shop for lingerie and sex toys in South Africa- your quirks and idiosyncrasies can be safeguarded and you can be spared the blushes. All you need to do is log on and sample the array of products that will address your specific need.
Matildas has been in existence since the year 2005. The sole reason for its inception was to ensure that South Africans who want to purchase intimate items can do so without feeling sordid. The online shop has weaved a sales pitch that will appeal to any potential client – A one hundred discreet policy, delivery of the purchased product within twenty-four hours to any part of South Africa and a secure payment portal that keeps all details of any monetary transactions sealed. The entity has a call centre that is manned 24/7 and with the professional customer care service offered you the client are definitely spoiled for choice.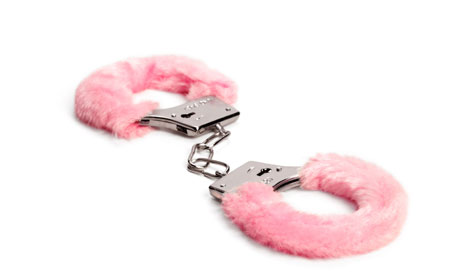 All this brings us to the question: What exactly does Matilda online shop stock? Well there are plenty of products that are stocked by this online store; a cursory list is presented below:
· Erotica
There are myriad of titles on erotica. Some of these titles are all about fan and banter taking you on flights of fancy whilst other titles are all about serious business – self help books and manuals to get your love life revving;
· Lingerie –
The online store has a wide selection of lingerie. The main selling point of all these lingerie is that they come in a number of sizes –plus size included(from X all the way to 3X) and the client gets to select from a rich picking of international brands;
· Lubes and lubrication
The store stocks lubricants that are both water based and silicone based. This is one of the fastest moving items and one can only surmise that it is on account for the need of privacy that people actually use the online route to make this sort of purchase;
· Body Jewelry- To spice up matters in your love life you could also purchase body jewelry such as nipple caps, wigs , gloves and even knee high skirts and heels;
· Toys for couples – All play and no work makes Jack a dull boy and consequently the store is stuffed with a myriad of sex toys that a couple can think off- massage gels, penile rings, vibrators, handcuffs etc. All these rich pickings are available to you at the click of a button.
The operative word when dealing with the above sort of cargo is privacy. You do not want to blush across a counter, you do not want to be thought of as a freak of nature or some sort of deviant, nay, but you have these urges that must be quenched, what do you do? The answer is simple, visit South Africa's foremost adult store -online- and take your pick without having the blushes. All the best.
Source: http://www.matildas.co.za